Knowing Good Habit is great.
But, What are the Best Practice?
That makes your life more easier and Beautiful.
…because you'll be unstoppable.
And today this Post has something that will change your life and become go-to on the Right Path.
Let's get started.
Habit #1: Waking up in the Early Morning
Our daily life starts with the sound of birds. So, to lead a good day, you have to be fresh in the Morning.
In my case, I was a lazy person. I wake up at 8 A.M. In fact, If any member of my family calls me to wake up, I scream badly. This time, I was very strict about anyone.
But, Now, I am fully changed after waking up at 5 A.M.
Waking up early is very good that once you are able to develop it you will surely wonder why I did not develop it before.
Because the very dawn time has its own peace and greatness.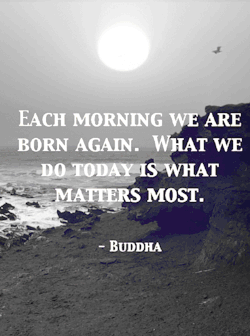 Moreover, there is no screaming of children, no harassment by neighbors, no phone calls, etc.
It's just you and your goal.
Also, do whatever you want. Read, practice, finish your work, go to the gym, plan your day, set goals, and so on
The habit of getting up very early in the morning will give you 2 hours more than the average person who wakes up at 7 in the morning
Start waking up early and improve yourself.
But, guys, this practice is the most difficult to develop. On the other hand, once you get used to it it will be suitable for him.
Habit #2: Meditation & Prayers
Meditation is important in everyone's life to maintain internal balance. Not only Meditation but also Prayer and Exercise.
Must Read: 15 Incredible Benefits of Yoga for Men and Women
Most importantly Meditation helps to clear the fog of the brain which analyzes deep thinking and skills.
For example, I meditate every day for 15-20 minutes after a cool shower.
I know … it's very small but I'm still working on it to improve the duration. It helps to think clearly about future goals.
And, Next is daily Exercise.
Early morning exercise is awesome. If you exercise in the early morning, I guarantee, You will feel fresh and energetic the whole day.
Some of the common exercises are Running, Push Up, Sit Up, Squat, etc.
And the Next is Prat.
I also pray every day in the name of God. Doing this gives me inner strength and courage.
Moreover, it brings me inner peace and patience. Also, it strong and enhance your visualization power.
Habit #3: Reading Book
Reading Books are one of the best habits. Anyone can grab this practice easily.
Every successful people like Bill Gates, APJ Abdul kalam is love to read books.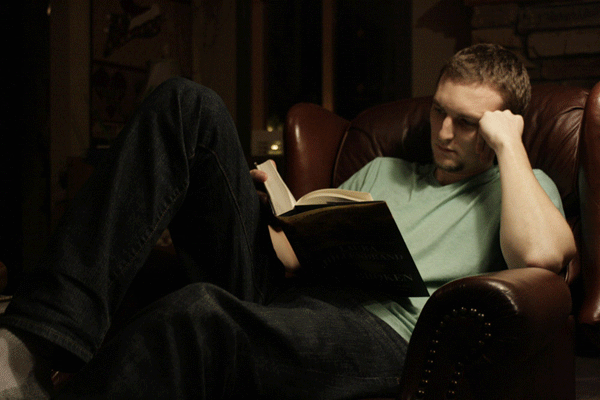 I made this habit myself a year ago and read The Alchemist for the first time in my life apart from the syllabus book. It's a great story that paints a picture of a beautiful story.
Since then I have been working on my habits and in one year I have read more than 9 books. This rate is increased along with the practice of waking up very early in the morning.
Also, I read occasionally before going to bed.
I'll have another practice that you can use to fit a healthy man later in this article.
But for now, let's jump right into our fourth…
Habit #4: Eat Healthy Food
Everyone loves food.
Most People like Fast or Junk Food, also me. But this is very bad.
Exit fast food and switch to healthier foods will give you incredible results in your brain and body as well.
Further, a healthy diet provides the proper nutrition that the body demands of you and protects you from the disease. It's mean to eat high protein food, High calcium food, etc.
Also, it develops and strengthens our immune system.
Personally, advise you to switch to a healthy diet consisting of green vegetables and grains.
Also, eating unhealthy foods will make you lazy, and increase cholesterol in the body.
Also, it will further increase your risk of disease. Which will steal your time from your life.
Habit #5: Bath In Cold Water
Cold Water… This is Awsome.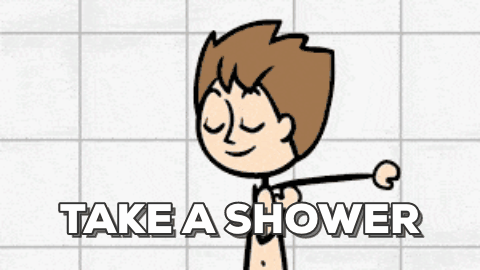 After waking up early it is the most important habit that change your life for the better.
Cool showers have a lot of benefits on your skin, your body, and your mind.
Also, You can feel enthusiastic, active, focused, and dedicated to achieving goals throughout the day. It's just amazing.
Cool showers increase your breathing rate as a result, the heart pumps more blood to keep the body warm. For blood circulation, it is very good
Not only that, but it also helps me get rid of requests that can cause interruptions.
And there are many more, but these are benefits that can be felt even in a very short period of practice.
Habit #6: Showing Positive Thinking & Gratitude
Gratitude helps people to feel more positive emotions, to enjoy better experiences, to improve their health.
Positive thinking will literally take you away from every situation. Just stay positive in life.
If you say for a successful person, They are a Giant Tunk of Gratitude and Positive Thinking.
Achieve positivity from positive people and books. In fact, books are the best source for achieving a positive mindset.
The way this habit has changed life is incredible.
I start to find good in every bad thing, positive in every negative case. It inspires me a lot.
However, I hope you will feel the same way after developing the practice of being positive.
Also, show gratitude to others instead of violence. It will develop your character and make people more friendly with you.
Habit #7: Early Bed & Deep Sleep
Before reading this Paragraph, You have to know the importance of Sleep.
It is a habit on which almost all other good habits depend. Hit the bed early. This way you will get enough sleep and will be able to wake up very easily very early in the morning.
It is very important to go to bed very early to wake up very early in the morning with full strength and a good mood. Because of mood changes with sleep.
If you do not sleep well, you will definitely be in a bad mood.
Now, many of us will claim that they don't sleep very early.
Kindly follow these simple steps…
Switch up your Mobile Phone
Plan the next day scheduled.
Read Books
Finally, Sleep in bed.
These tips actually work. So, try this and see the improvisation yourself.
Bonus Point: Too tough to maintain these habits in daily life? Don't worry, At first, Try these for 21 days, after this. It is automatically turned into 90 days. Then It will be your daily routine.
Final Word
In short, Start by developing a single habit and try another one by practicing first a few weeks later and this is where you will develop a set of good habits.
After 3 months you will create a completely different lifestyle for yourself which leads to achieving the goal.
Moreover, they will make one person everyone's choice. Also, keep developing these good practices and see how your life changes like mine.
Now, Want to Know from you:
Tell your Daily life story in Comment Section.
Bye Bye.
Disclaimer: This Health Tips or Guide are Written by our Expert Team. For any Emergency or Critical Condition, Contact your Nearest Doctor.
Here we will share Best Health Tips, Health Related Product. Similarly, you can get the best high-quality article about Nutrition. Our body needs nutrition, but you can not get any quality information about Nutrition. That is why we will decide to give the best for you.